GlaziersEdge®
GlaziersEdge is a comprehensive solution to your flat glass and mirror shop needs. Our objective is simple, to provide a full function software solution at an affordable cost. You can create quotes, invoices, purchase orders, schedule jobs, track orders, inventory, and sales. GlaziersEdge can save you time, improve customer service and help you grow your business. We can also import your current products, customers, and vendors to get you up and running quickly. Get a free 30 day evaluation demo copy.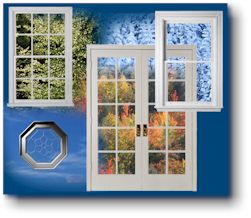 Software for the Flat Glass Industry
You have developed your business around your customer's needs. You need to provide quick, accurate quotations and price products based on your material costs. So why spend your valuable time working with spreadsheets or a generalized software package? GlaziersEdge software was developed specifically for the flat glass industry. It has all the functions you're looking for and comes ready to use with a product table of over 1,500 common flat glass items. Just update your prices and start writing quotes, orders and invoices. We offer both QuickBooks® and PeachTree®interfaces to meet your accounting needs. A metric version is also available and you may also contact Welsh Window Systems Ltd. our agent for GlaziersEdge in the United Kingdom. Choose the hosted server option and forget about software updates and data back-ups. You can access your company from anywhere you connect to the internet. GlaziersEdge also supports barcode scanners and thermal label printers. Do you need a program for frameless heavy glass showers? Our system includes over 70 common shower configurations with stick drawings you can print out for your customers.
Email: Info@GlassShopSoftware.com